Tackling More Questions About Curly Hair Styling And Maintenance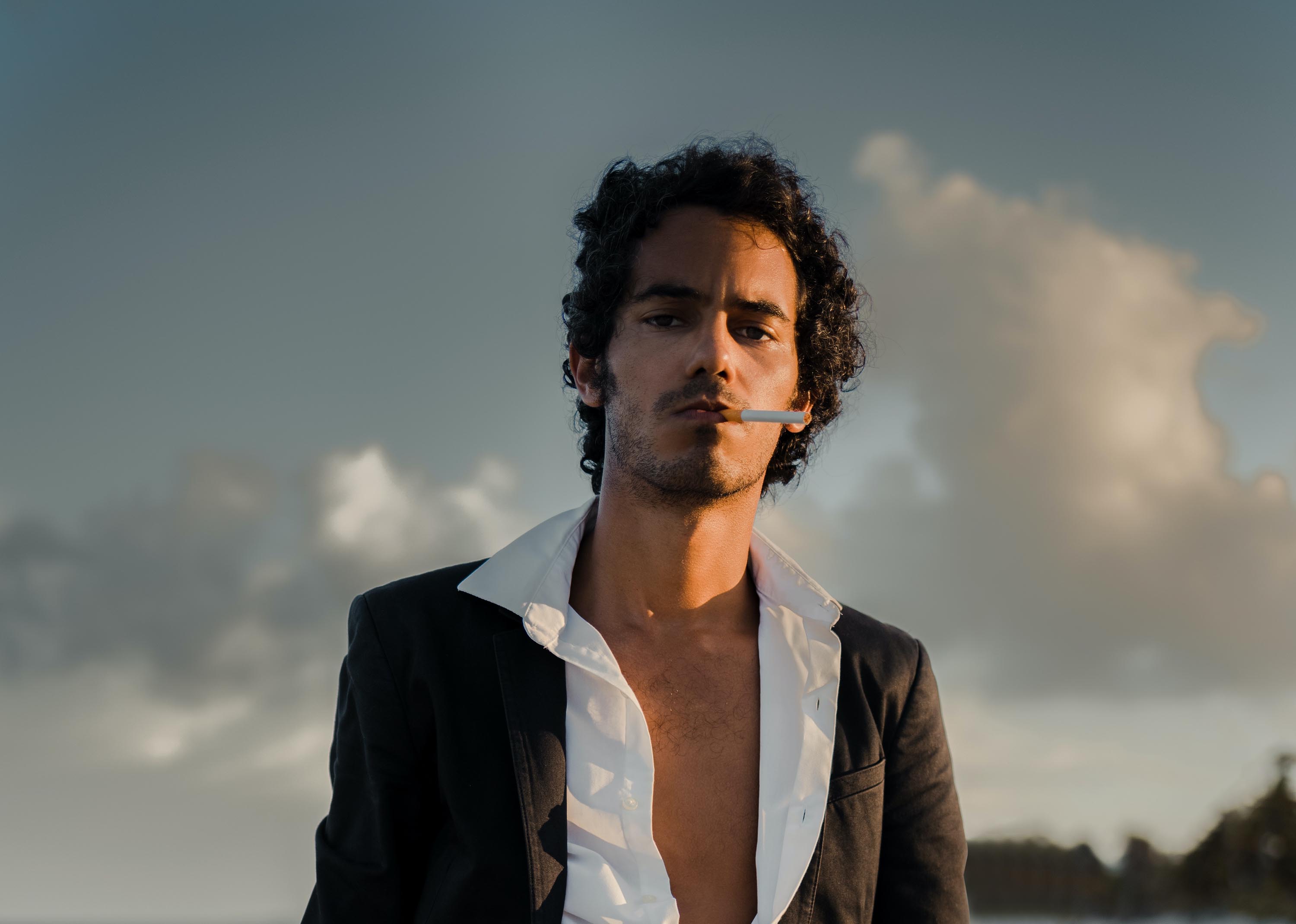 We get many questions about curly hair. We have spoken about curly hair before, and what goes into taking care of it—washing, styling, cutting, etc. So many men out there believe that their curly hair is difficult to manage and take care of, but as we have said many times; when done with care, curly hair can provide a gentleman with many different styling options, and a ton of volume and interest. Today we will be discussing this topic, revisiting some of our famed tips, and sharing our expert advice—the tips and tricks that have worked the best for our clients and the barbers within our shops.

If you are the kind of guy who was born with ya know, curly hair, and you happen to be wondering how to get started looking after and styling your curly locks, do not fear, do not run, do not shy away—we are here to help! This would not be a great write up if we didn't start by saying first and foremost take these tips as you will, do not be afraid to experiment, shop around for other opinions, or reach out to us with questions specific to your style or individual texture.

Here are a few of the key tips we have spoken of before, with some new ones:

∙ Remember to not shampoo too frequently. Twice a week, sometimes even once may work for some individuals depending on their hair. Curly hair is very susceptible to drying out and becoming that frizzy puff ball nobody wants to look at. Unless you are going for that disco look, you don't want to be shampooing out all your natural oils or drying your hair out on a daily basis. Remember, moisturize your hair as much as possible. Using our 2-in-1 shampoo and conditioner helps keep your hair feeling healthy, and keeps it looking (and feeling) well groomed and clean.


∙ A wide-toothed comb if much safer for your curls than a fine-toothed one. This may not always be obvious, but if you are using a fine-tooth comb you are probably noticing your hair is getting snagged more often. This can lead to damaged follicles, and also adds to the frizziness of your hair by causing stress. If you have some knots, you can use your hands to untangle them to try and avoid over-stressing the hair.

∙ Air drying is always the best option when it comes to styling longer curly hair. If you have short sides, and a longer top, then it is possible to put some of our Grooming Cream (for example) in while wet, and combing back or styling as you wish. But if you are in a rush, you could also towel dry a bit by blotting, being sure to be somewhat gentle. Rubbing with a towel can tangle your hair so you must be careful as to mostly pat dry. Avoid the hair dryer is possible because that can absolutely leave your hair feeling dry and somewhat lifeless. If you are looking for definition, they do make "foam curl brushes" that work especially well for those with shorter hair, but enough to style up top.


∙ As for style we always recommend avoiding very thick gels or products that are oil based or contain a lot of wax. These will make your hair very heavy looking and it will appear greasier, which nobody likes. Instead, opt for soft creams like our Grooming Cream, or a lightweight salt spray, or our Finishing Spray. These products all can enhance your curls, and let your hair appear more natural and less "styled."

If you are after some inspiration, and are curious what to do for your current head of hair, or are looking to switch up your style sometime in the future, we are going to share some of our recommendations for hairstyles that work great with curly hair.

The Curly Undercut is a very popular, and on-trend hairstyle currently. Sometimes you also see a tight fade up to a somewhat blended in top, but the effect is very similar. This gives you full use of your curly hair on the top of your head, but clean and neat sides making maintenance easy, and styling even easier.



The Curly Side Part is very popular as well, and similar to the undercut. This haircut may not make as much of a statement as the undercut, but it is equally easy to manage and style, and gives you the classic flair. With the right products we mentioned earlier, you are able to show off the definition of your curl, and easily switch from a neater, classic style, to a bedhead or more casual look.




The John Snow into battle is obviously something not every guy is going to rock. But if you are looking to grow it out, and really let it all hang out, this may be your style. Embrace the curl, show it off, let it flow; if these are ideas that pop into your head and you kind of feel pretty good about, this may be your style. 




The Rough Around The Edges look is always good. Not too perfect, not too messy. Easy to manage, very easy to style (no style required), and this lets you add a few extra weeks in between your visits to the barber if you want.




The Bob Ross Effect is a great look if you are looking to make a statement, and throw it back to a long-gone era of free love and great music. We see some of the world soccer stars now rocking this kind of look. It is basically a curly shag that comes out in it's full glory when paired with a beard and style turtlenecks or sweater vests.




Isn't this from the soccer world where we see some of this style on the television during a match. The thin hair helps this curly shag to come out in its full glory. The long strands help it being curled so that it looks all controlled and the beard brings everything home with consistency.




The Faux-Hawk adds an interesting touch of style, especially when paired with a high fades on the sides. This look as a touch of the temple fade which pairs nicely with a full-beard or, in this guys case, a bit of stubble.

So, there are plenty of styles to rock, and techniques to give a try. We will be sure to show some love in the next few weeks to some of the other hair textures out there with a similar treatment.