10 Short Hair With Beard Styles For Men Grooming Ideas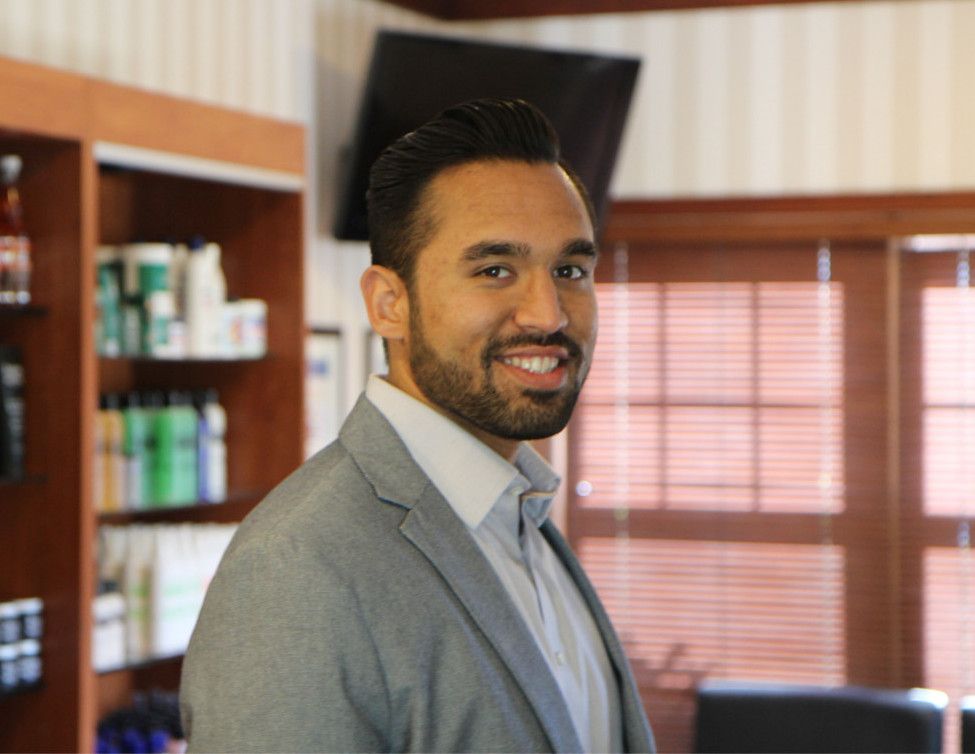 A lot of clients come into our shops asking about how they can wear a well-groomed beard, and also have a short hairstyle up top. It is important to note that "short" is different to everybody! So, we will show a few different ideas here! This is especially popular request when the weather is warm because if you are wearing a beard, keeping the top a bit shorter helps keep you a bit cooler in the hot weather. We are gonna share today some popular looks are sure to keep you looking sharp, and groomed like a true gentleman. These are some looks that are sure to be fun to try, and are also extremely stylish and well-worn staples that are sure to please!

Short Beard with a Short Crop


I think all can agree that Mr. Justin Timberlake is a style icon. We may giggle at a few of hair hairstyles throughout his career, he has many that can inspire those looking to wear the short beard with a short cropped top. Show this to your Barber or Hairdresser, and they are sure to know just what to do. Easily style this product with our Shaping Paste (click here).

Buzz Cut With Burly Beard
For the man who is looking for low maintenance, and reinventing himself; this look may be just what he is looking for! A buzz cut is easy, low maintenance. Paired with a well-groomed longer beard people will notice this look. Russell Crowe wears this look well, and gives him a pretty tough look! When he takes off his motorcycle helmet, his hair is perfect!
Undercut With Long Beard

Having your Barber or Hairdresser give you the classic undercut, slick it back with some of our
Grooming Cream
or
Classic Pomade
 will give one of the coolest looks out there, rocked by fashion models and rock stars alike. For those going for a masculine look, with a touch of classic; this may be for you.
Shorter, Tapered Cut With A Full Beard

This look is great for the individual trying to have that classic, clean look, but not wanting to be too "loud" about it. The shorter tapered sides, with some length up top gives you enough to style with our 
Grooming Cream
, but not so much that you have to really keep it out of your face or having to restyle it throughout the day. This is probably one of the most popular cuts requested today!
Short & Messy With Short Beard
This style is easy to maintain, easy to manage, and doesn't require much worry. Just throw some 
Grooming Cream
 or 
Shaping Paste
 and be on your way. If you are looking to wear a beard, or don't normally wear a beard, keeping a bit of stubble is good way to break into the "beard game" without having to go all out. It is easy to shave right off if you don't wanna keep it!
The Classic Will Smith Cut
Will Smith is always rockin' a great style. This simple short on top, with short sides and a bit of stubble is a solid look if you have curly or extra curly hair. Style with a bit of 
Grooming Cream
in and be on your way. Once again the short stubble is a great way to "try out the beard" if you aren't sure. 
Short Crew Cut 

Looking for a shorter style that is less work and maintenance than a fade? This is a sharp look. It blends easily the mid-length beard, and makes styling a breeze. Also, if you don't like having to visit the barber shop every 2 weeks, this look will look great in 4-6 weeks as well. Our 
Grooming Cream
 would be a great product to style this cut.
Low Fade Pompadour Slick back

The classic pompadour worn with a beard is a true crowd pleaser. This gives you that rock star look! All you have to do is throw in some 
Grooming Cream
 or 
Classic Pomade
and you will be in your way. Keep the beard well trimmed and clean, and you will be looking super sharp. If you want some extra hold on the top, give it a few sprays of our
Finishing Spray
and you will have that all day hold!
Faux Hawk With Burst Fade And Designs
For the discerning client who is really into the burst fade, and wants to switch it up a bit; a few lines or designs may be right up their alley. Throw in the well manicured beard you have a combination that draws the eye to it. Whether it's an A-List celebrity or a soccer player, these hairstyles are more popular than ever. This product could be styled nicely with some 
Classic Pomade
and if you use a foam
styling brush
, it'll bring out the natural texture of your hair.
Short, But Not Too Short and Very Trim Beard

For those who want it short, but not too short, this style is perfect. Keep some length up top, with a scissor-over-comb cut on the sides and style to the side. It is a classic look! The shorter trim beard adds some interest to the whole style. Wash it thoroughly with our
2-in-1 Shampoo and Conditioner
 and then style with some 
Grooming Cream.
You will be turning heads for sure.
Consult The Experts!
Don't be afraid to consult your Barber or Hairdresser for some great ideas! People of all kinds are coming into their chairs, and getting amazing haircuts. They know what is trending sometimes before the internet does! Any of your hairstyles can be paired nicely with many of our Zorian of New York products.
Check out our full product line here: 
https://www.zorianofnewyork.com/collections/all-products


Here is a cut by Greg featuring an undercut with a beard trim. Be sure to subscribe to his YouTube Channel!