Some Pointers For An Enviable Beard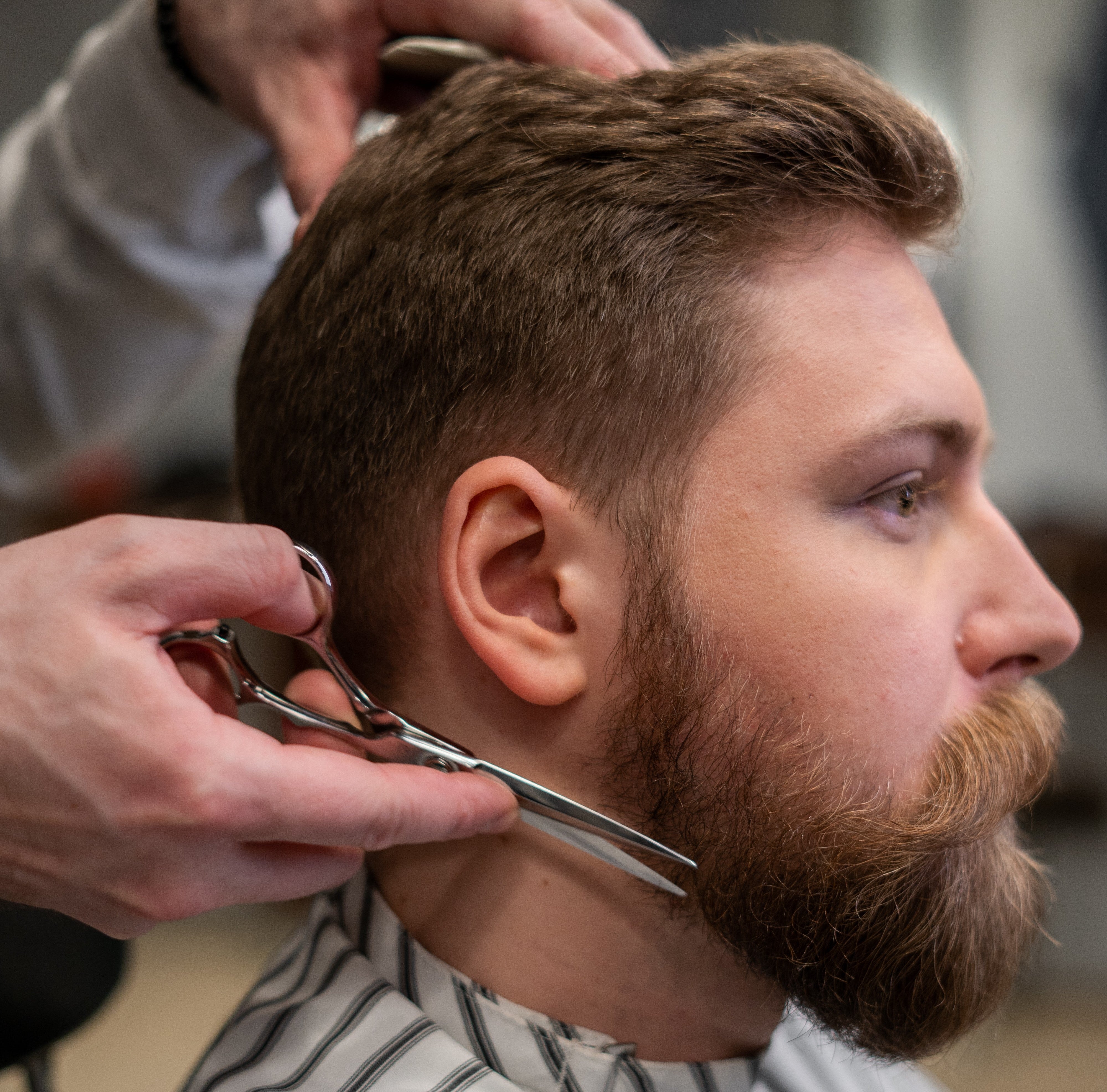 Okay, we know your story: you have spent some time on growing this epic beard, and now it lives in pure, one-hundred percent glory 24/7. Now, this challenge is in front of you: how to live with such an epic beard, and how to take care of it? Here we are to drop some wisdom of the barbering ages on you, and provide some key knowledge in the world of bearded men everywhere. You can look at this almost like a step-by-step guide, or just a nice short book from your local barbering library. We hope it will be helpful, and let's dive right in!

So, we want to state that the most important thing is keeping your beard well-groomed and clean. Remember that old tale of Bob Marley's beard having bugs in it when he died? Well, we don't know if that is true, or if that even is the story, but the thought of it is pretty gross. To avoid that, we recommend always shampooing your beard if it is long, maybe even putting a little bit of conditioner in it prior to giving it a good rinse, or if you have a shorter beard, just washing it with soap or facewash when you clean your face.

We have mentioned Bob Ross before, and we know his beard and afro are a true masterpiece of the modern era, but is important to note; being a beard and hair god like him isn't easy—it takes dedication!
Let us start simply with the products you may need if you really dedicated to this path, and some ones that we recommend. Crafting a new bearded style may take a few changes to your usual clean-shaven skincare routine, but starting with some essential beard products you will have a jump-start on this mission!

We will make your cleansing route easy! If you are washing your short to longer beard in the shower, go with our 2-in-1 Shampoo and Conditioner. It is easy on your skin, and works great on the beard.



Next, let's discuss some styling necessities!
A Beard Brush is the first thing on the list you will want to order. We have had our eyes on this one recently:

Amazon.com : Beard Brush for Men - Round Wooden Handle Perfect for Beard Oil & Balm with Natural Soft Horse Hair Bristles Styling & Grooming Tool Helps Softening and Conditioning : Beauty & Personal Care

This nice thing about this brush is the value! We have clients who have used similar, and talk about how great it feels on the skin. It will help distribute the natural oils the skin produces, and it is easy and comfortable in the hand due to its small size. A beard brush is really used to straighten out the beard hair, tame wiry hairs, and help to prevent tangles and such. This one also comes with a satisfaction guarantee, which you truly cant beat!

Okay, Beard Oil is the next thing we recommend. Why? Some people think this is nuts, or sounds super weird at first, but there are real impacts to consider. Beard oil helps tame beard hair since it tends to be rougher in texture than the hair on your head. Beard oil also softens your hair, and gives it shine, all while moisturizing the skin beneath. Beards can also get 'dusty' as weird as that sounds, meaning, that dead skin from your face can form dandruff of the beard. Beard oil will help minimize this. Some of them even have a great fragrance that can eliminate the need for cologne.

Our favorite to recommend is local to us our area, and we love it.

Beard Oil with Vitamin E - Conditioning, Taming, Restoring, Hydrating (rooseveltgroomingcompany.com)

How do you use it? Well, it is pretty easy. After you shower or wash your face, it is best to apply it when your skin is warm and pores are more expanded and ready to accept the oil. Experiment using it everyday, or every other day if you feel you are getting too much shine. You only have to apply 3-5 drops, put them on the palm of your hand and massage into your beard. Then you can brush your beard with your beautiful new beard brush.

Now, there are countless looks to consider when going in the direction of the bearded life. Maybe you can experiment with a few as you work your way up from beard newbie to lord of beards! Nowadays, finding some inspiration online is as easy as pulling up your search engine of choice, and searching for beard styles or something along those lines.

We have spoken about scissors and trimmers before, so we aren't going to revisit that today, but if you are ever in doubt ask your barber or hairdresser what they recommend. Remember to treat your tools, your products, and most importantly, your beard with the utmost respect! Your scissors and trimmers can leave your looking like a true king of medieval England, or a weirdo with half a mustache, so be careful!
Take things slowly and you embark on this journey! There are no medals (sadly) in beard world, or maybe there are, who knows—but you definitely want to invest in a few key items we talked about here to get started or continue on this trek into becoming that aforementioned lord of beards.
We wish you the best during this exciting time, and as always, feel free to reach out for more advice or obvious words of bearded wisdom.