Facial Hair Grooming & Care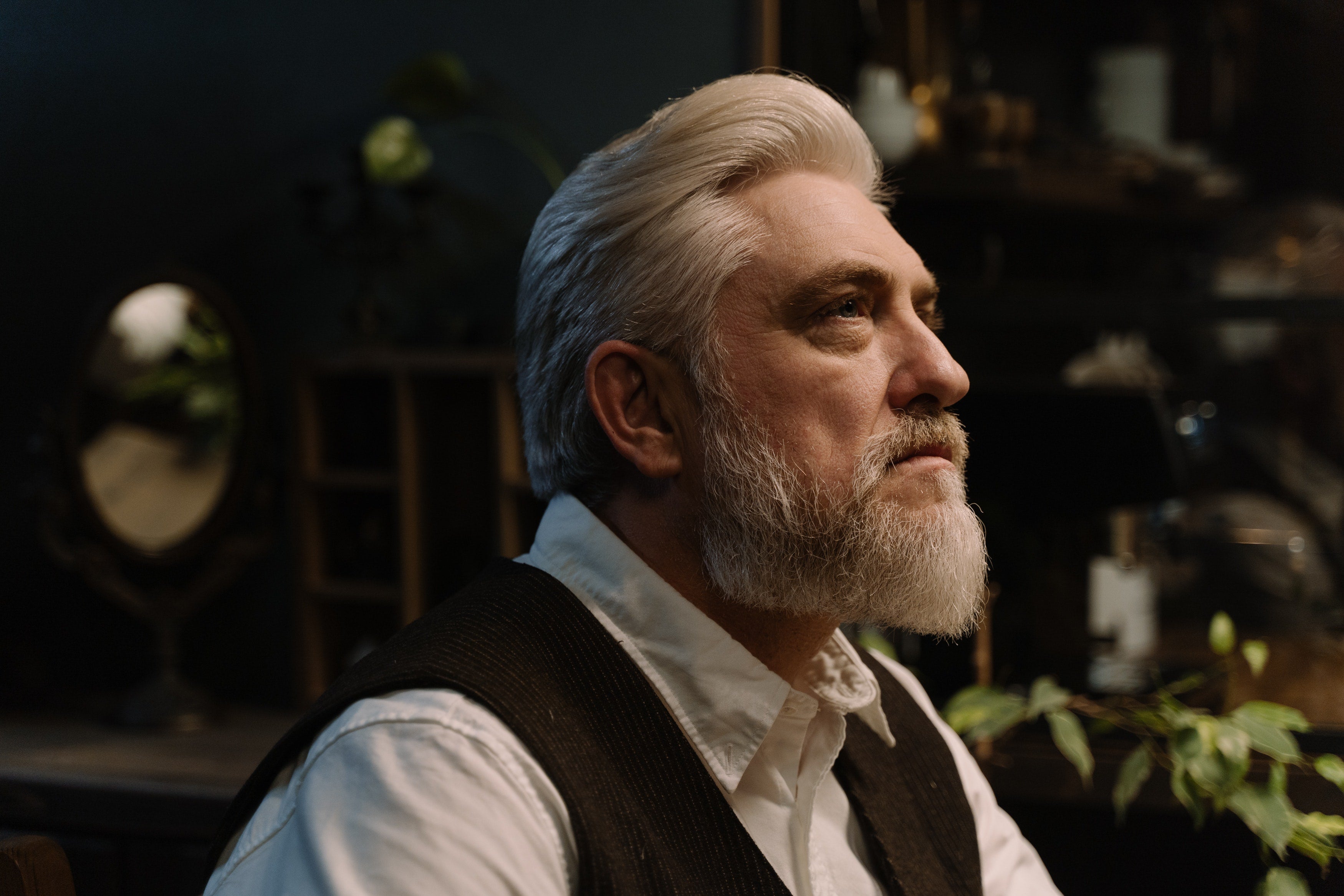 We remember years ago when our clients would come into our Gregory's Barbershop locations talking about Movember. This word "Movember" seemed to come out of nowhere, and boy, was it a popular movement. It seemed to us that guys were always talking about, and their partners were either on-board with it, or complaining about it! "His mustache is terrible!" We heard that one a lot. Clients of all ages, from the young and barely bearded who sported only a few baby hairs on their upper lip, to those fully endowed with the "grizzlyness" and manliness of Paul Bunyan; when November came, the beard and the 'stache was all the rage.

Interestingly enough this movement—Movember and No-Shave November—actually helped organize charity among it's adherents! Millions of men have participated in this movement and have helped charities raise almost $100 million dollars to support men's health initiatives.

More about that here: https://us.movember.com/donate

Today, it seems that beards and facial hair are more popular than ever. We see this every single day in our shops as fellas of all ages come in rocking many different styles of facial hair. Believe it or not, there was a study done, and reported on in the Journal of Evolutionary Biology that stated the majority of women view men with stubble as more attractive. They even found that women thought men with beards were real keepers. Whatever the truth may be, we aren't scientists over here, we just know from experience that more and more people are wearing beards or facial hair, and that means more and more people have questions about how to care for them. As for the sexiness factor, you will just have to find that one out yourself.

So, with all that being said, whether you are in the beard club, or not in the club, or maybe thinking about joining the club; it is important for you to decide whether you will be a beard, mustache, goatee, mutton chops, chinstrap, or whatever-style fella who takes good care of his beard, or goes full wilderness with it.

If you are into the more clean-cut and cared for beard, and want to hear some of our professional tips, here we go. Also, as always, feel free to consult your trusted advisor—your hairdresser or barber—and get their advice as well!

Most people will agree when it comes to anything regarding the human body, clean is good. Cleanliness is next to … what is that old saying that your Grandma used to say? Anyways, the most important thing is washing your beard. Yes, we humans shed skin, and that dust can get caught up in the beard, so when in the shower we want to wash our beard just like we wash anything else. You can use our 2-in-1 shampoo and conditioner to get the job done. You may not have to wash it everyday, maybe other day is good depending on the length, your skin sensitivity, etc. Standard issue body soap works as well!

There is a clear difference between a healthy beard, and an unhealthy beard. Most gentleman would say they are looking for a soft beard that is easy to tame and take care of, not a scratchy, dry, or itchy and wiry beard. This is why, and yes some people may be thinking "huh" here, you need beard oil. Beard oils are specially formulated for the coarser hair of a man's beard. These oils typically nourish and add that much needed moisture to the beard, this in-turn helps your beard feel more like smooth fur than pine needles. If you have a significant other who may not be totally into the beard at first, this will help literally soothe their worries when they have to rub up against the thing.

We do not carry a beard oil, but we strongly recommend a local company that makes excellent beard specific products. They even make their own straight razors! Roosevelt Grooming Company.

See their beard oil here: https://www.rooseveltgroomingcompany.com/listing/214931920/beard-oil-with-vitamin-e-conditioning

Now, unless wild and crazy is what you are going for like this guy below. And even he had some trimming, it is of course just a TV show!




How exactly does one develop a beard as fine as this one here above? It has the look of wildness, but the groomed appearance of a man who has a pair of scissors. Well, that is probably the case. A nice, simple pair of scissors to help with trimming those long and wild hairs. Some hairs, as we know, may grow a little faster than others, or maybe you wanna eliminate a few of them greys to shed a few years. Whatever your choice, a nice simple pair of grooming scissors like the ones below, and a simple comb for helping with the trimming is essential. We also recommend bristled beard brush that helps exfoliate the skin and also distribute the naturally occurring, and added oils, throughout the hair.



Shop This Set By Clicking Here

If you going for the kempt look, we recommend sticking with our shave lotion and shaving your neck, upper cheeks, or any necessary areas with your standard issue razor of choice. If you aren't into looking like a civil war reenactment actor, then this is probably your best way to go about wearing the beard. If you are indeed going for the "return to the hunter-gather lifestyle" look, then maybe you can let it all go, but this is the wonder of the beard! There are many many options and looks that you can rock, change-up, or basically eliminate, very easily!