Classic Hairstyle Review - The Side Part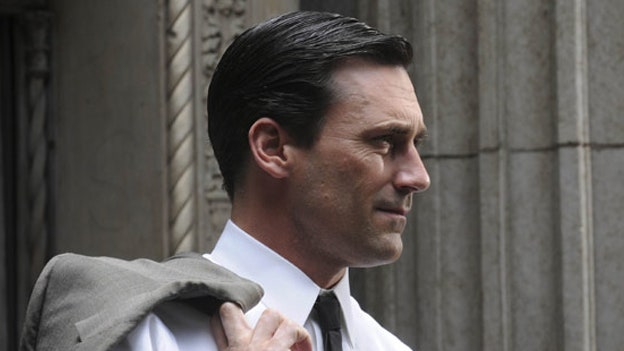 Not every fella out there is a fan of classic hairstyles, but they truth is, they arr really suitable and wearable haircuts for basically any man out there. Among all the classic options out there (and there are many) the side part is absolutely, for sure, without a doubt, the most popular men's hairstyle you see out there on the street. And there is good reason for that!

To be honest, pretty much any haircut could be worn with a side part—from a neat taper (or a business cut) to the ivy league haircut. The side part takes on a life of its own, and you need to choose a right of left orientation otherwise things can get real wild. The truth is, there are so many options with a side-part because it can be worn tight and clean using a heavy product, or it can be worn loose and messy with a softer product. You are basically able to express how you feel that day through what product you use.


The most important thing to consider when deciding to rock the side part is the length of hair you are looking to work with. This obviously leads you back to the last paragraph, on deciding as well which product you prefer.

Believe it or not, many dudes we talk to were taught how to part their hair as kids, so, this particular style comes somewhat naturally to them. You simply have to decide what way you prefer to part your hair, right or left. Try to keep the line as straight as possible, as it will look better even if you wear your hair more messy than neat, that straight part still makes a difference! There are some cultural quirks here and there regarding what way you part your hair, but if you are in the old U.S.A either way works!

The best lengths we think are really in a range somewhere from short to medium. A side part can absolutely still be achieved on long hair, but typically a middle part looks better on longer hair, especially shoulder length or longer. The side part may make it more difficult to tuck hair behind your ears for example if you have longer hair.




The tapered side and back really brings the side part to a shine. Simply ask your barber or hairdresser for a tapered cut, and tell them that shears only or clipper-over-comb is probably best for the style you are looking for, but also take their advice! Don't ask for something if you are not totally sure what it means so, do some searching on the internet if you aren't sure of these terms.

You want enough hair on top to part it, and for it to stay in place, but the longer it gets the more likely it is to get messy or wild up there. You also don't want an undercut, unless you want an undercut. So, be sure to let your barber know you want enough hair for you to style! Thankfully, this haircut can be styled to look formal, or more relaxed for a night out on the town.




As for products, the great thing about a side part is you are free to use basically any product you like. The best products, we think, are our classic pomade or grooming cream depending on the look you are going for. Do not use too much! Remember our buildup blog!

For that classic look with a nice shine and clean part, go with a pomade. Pomades typically have a stronger hold, and water-based like our pomade is the way to go. Don't go with wax based stuff unless you have plenty of dish soap at hand in the shower. Water-based pomades are the great equalizer for that clean slick back side part!

If you want a more modern, relaxed look, go with our grooming cream. This will give you some volume, but also a touchable hold that you can run your fingers through during the day. Our grooming cream is also water-based, and easy to rinse out.

If you have curly hair, do not fret, you can wear the side part as well! It should be well known at this point that you should only use your fingers or a wide tooth comb for your curly locks. Our grooming cream or even our gel would be a great choice for curly hair!

So, the final word is that the side part is the quintessential men's hairstyle, and has been for decades upon decades. Ever since the 1930s and 1940s when this style peaked, pomades or liquid products been the only options, so now there are many more styling options and the side part really works in so many ways. Having the ability to customize your style as you like is very nice! Remember to be picky about your barber or hairdresser, this style takes some skills to really shine after its cut. Thankfully, there are so many skilled barbers and hairdressers around who have been chopping mops and giving people side parts for awhile now.

With a new year here arriving, and all of us ready for a change after being indoors and locked down, give the side art a try if it interests you!