The Secret to Styling the Perfect Flattop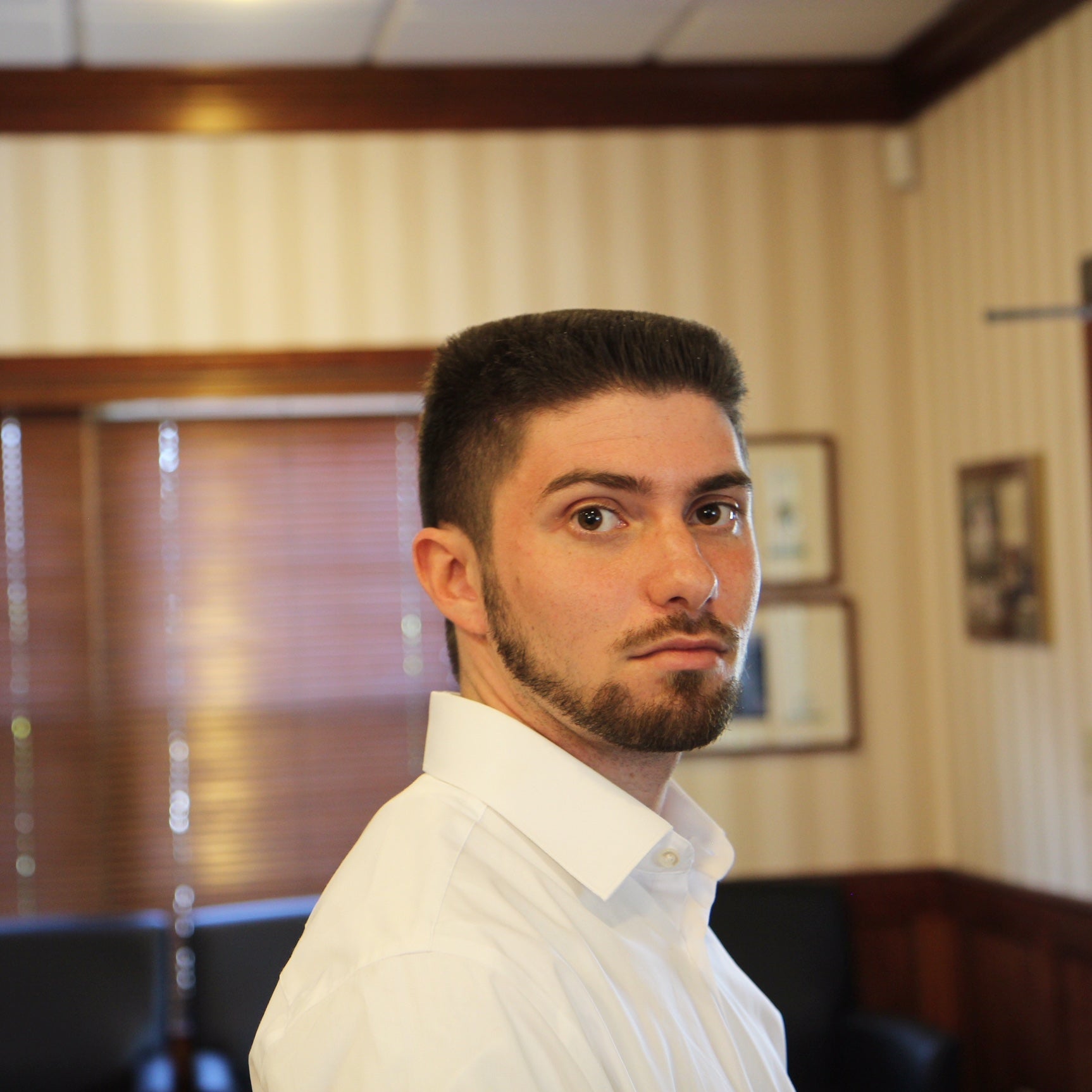 The flat top hairstyle is a classic and timeless look that has been popular among men for decades. It's a versatile style that can be worn both casually and formally, and it's perfect for those who want a clean and modern look. Here's how to style the perfect flat top hairstyle:
Start with a fresh haircut: The key to achieving a perfect flat top is to start with a fresh haircut. This means that your hair should be cut to the desired length and shape, with the sides and back trimmed neatly. Your barber should use a clipper to create a sharp, defined line at the top of your head.

Choose the right products: To style a flat top, you'll need a strong hold hair gel or pomade. Look for products that are specifically designed for creating a flat top, as these will provide the necessary hold and control. Avoid using products that are too greasy or heavy, as these can weigh your hair down and make it difficult to style.

Comb your hair: Before you apply any products, comb your hair to remove any tangles or knots. This will make it easier to style and will help to create a smoother and more polished look.

Apply product to damp hair: For best results, apply your styling product to damp hair. This will help the product to evenly distribute throughout your hair and provide a stronger hold.

Comb your hair into shape: Using a fine-toothed comb, comb your hair into the desired shape. Start at the front of your head and work your way towards the back, using the comb to create a flat, even surface.

Use a hair dryer: A hair dryer can be a useful tool for styling a flat top. Use it to dry your hair in the direction you want it to go, and to set your style in place. Be sure to use a medium heat setting to avoid damaging your hair.

Use a pomade or gel: To add extra hold and shine to your flat top, finish off with a small amount of pomade or gel. Use a small, pea-sized amount and work it through your hair with your fingertips.

Use a hairdryer to set your style: Once you've applied your pomade or gel, use a hair dryer to set your style in place. Use a medium heat setting and direct the air towards your hair until it is completely dry.
By following these steps and using the right products, you can achieve the perfect flat top hairstyle. Remember to be patient and practice your styling techniques to get the look you want. With a little bit of practice, you'll be able to confidently style your own flat top like a pro.