How To Style the Sleek and Edgy Slicked Back Men's Hairstyle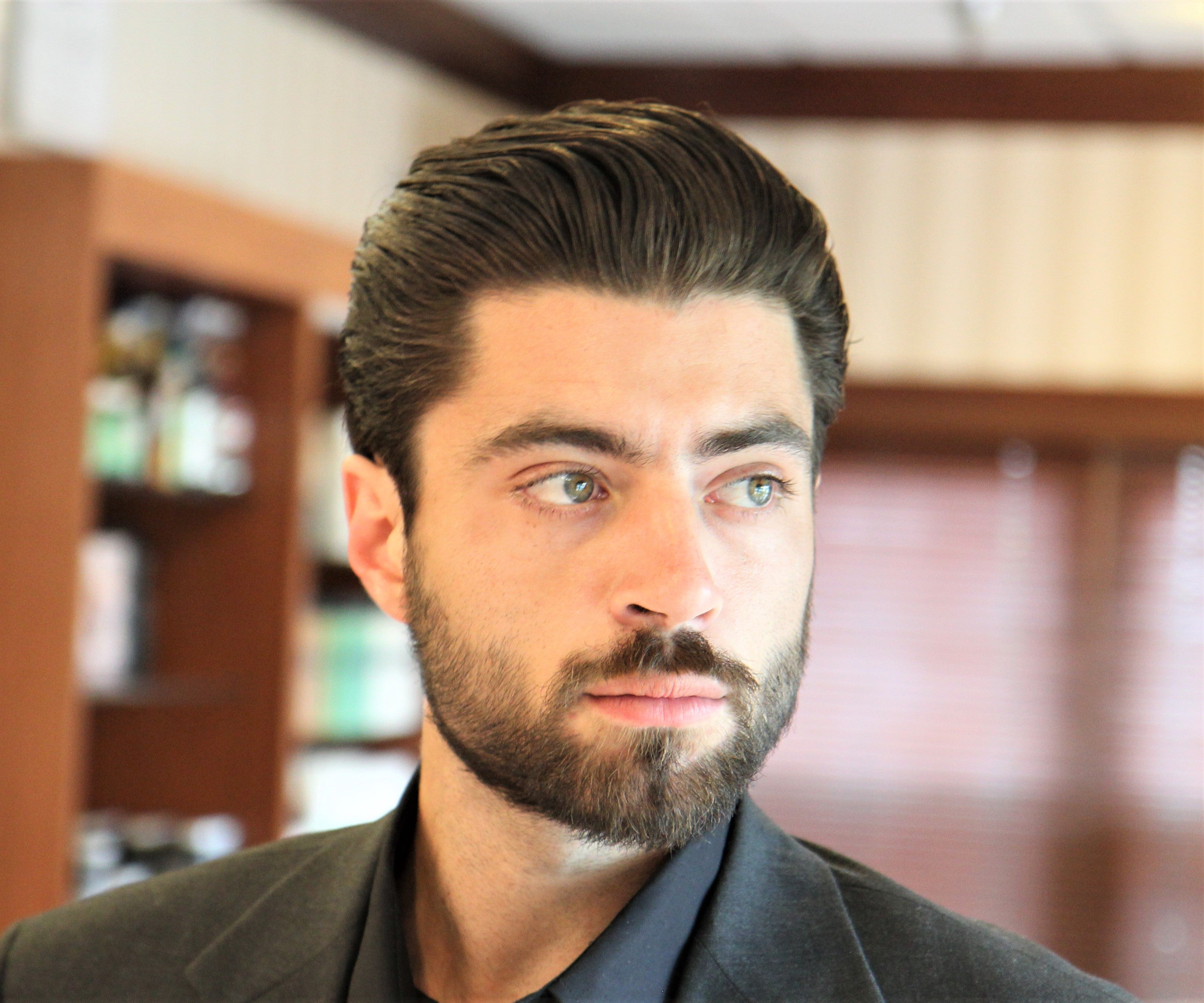 Styling a slicked back hairstyle is a classic look that never goes out of style. Whether you're going for a polished and professional look or a sleek and edgy vibe, this hairstyle is versatile and can be customized to suit your individual style. In this blog post, we'll take you through the steps to achieve a slicked back hairstyle using gel and water-based pomade.
Step 1: Wash and towel dry your hair
Before styling your hair, make sure it's clean and free of any styling products. Wash your hair with a good quality shampoo and conditioner, and towel dry it gently. You don't want your hair to be dripping wet, but it should be damp.
Step 2: Apply gel to your hair
Take a small amount of hair gel and spread it evenly throughout your hair. Use your fingers or a comb to work the gel through your hair, making sure to distribute it evenly. The gel will help to create the slicked back look and hold your hair in place.
Step 3: Blow dry your hair
Use a blow dryer to dry your hair while combing it backwards. Use a round brush or vent brush to give your hair volume at the roots while blow drying. Once your hair is dry, it should be pulled back and in place. This technique will give your hair a natural looking hold and create volume.
Step 4: Apply water-based pomade for a sleek finish
Once your hair is dry, take a small amount of water-based pomade and apply it to your hair. Work the pomade through your hair using your fingers, making sure to distribute it evenly. The pomade will give your hair a sleek and polished finish, without making it look greasy or heavy.
Step 5: Style your hair
Use a comb or vent brush to style your hair into the slicked back look you desire. You can either leave your hair slicked straight back or create a side part for a more classic look. Adjust the volume and height of your hair with a comb or vent brush and blow dryer until you're satisfied with the result.
Step 6: Lock in the style
To ensure that your slicked back hairstyle stays in place throughout the day, spray a light hold hairspray over your hair. This will help to lock in the style and prevent flyaways.
In conclusion, styling a slicked back hairstyle using gel and water-based pomade is a simple process that anyone can do at home. With a little practice, you can achieve a polished and sophisticated look that is perfect for any occasion. So go ahead, give it a try, and enjoy your new look!