Revealed: The Best Hair Gel Brands for Men in 2023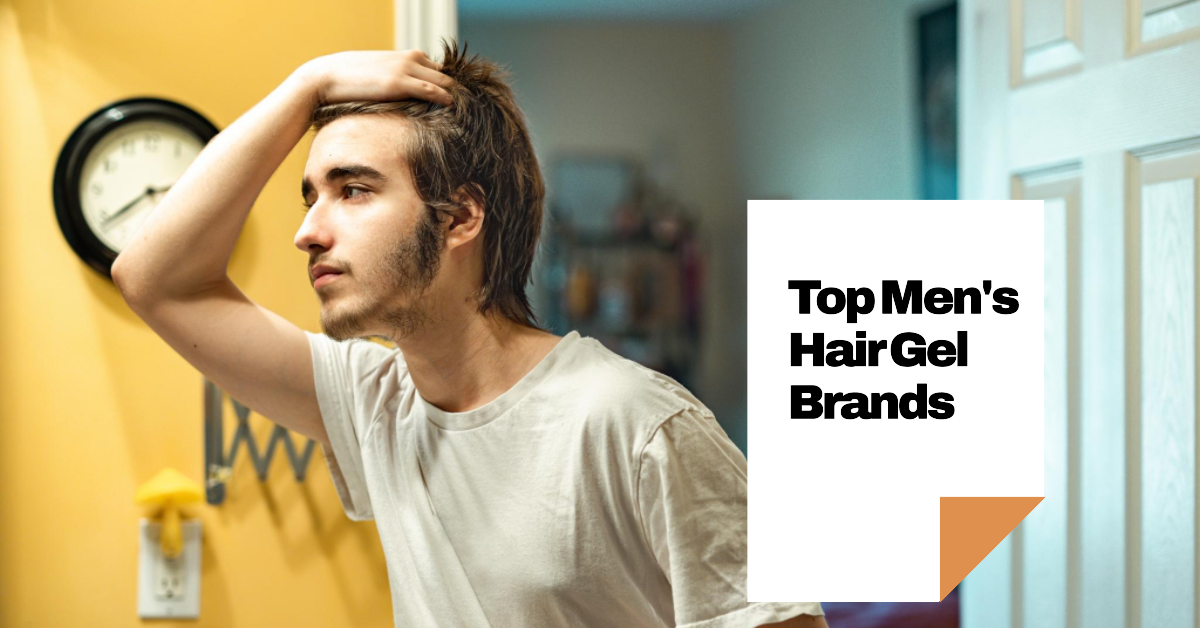 In the quest for the perfect hairstyle, men across the globe reach for one staple product: hair gel. This article isn't just a list; it's a comprehensive guide to the top men's hair gel brands that have mastered the art of hold, style, and hair health. From the best bang for your buck to the most luxurious gels on the market, we'll delve into what makes each brand stand out, how to choose the right one for your hair type, and styling tips to get the most out of your chosen product. Whether you're looking for a stronghold, a natural ingredient blend, or the best gel for curly hair, this guide has got you covered.
Table of Contents
The Search for the Perfect Hair Gel
When it comes to hair styling, the right gel can make all the difference. It's not just about hold; it's about finding a product that complements your hair type, lifestyle, and the look you're aiming for. Let's explore some of the top contenders in the world of men's hair gel.
Best Bang for Your Buck
For those who want quality without breaking the bank, Harry's Sculpting Gel offers an affordable solution that doesn't skimp on performance. It's a go-to for many who frequent drugstores for their grooming needs.
Best Overall Hair Gel
Baxter of California Thickening Style Gel takes the crown for the best overall hair gel. Its versatility is unmatched, providing a thickening effect that's perfect for various hair types and styles.
Best Low To Medium Hold
Sebastian The Player Hair Styling Gel is ideal for those who prefer a more natural look. It provides a low to medium hold, keeping hair in place without the stiffness.
Best Eco-Friendly Hair Gel
In an era where sustainability is key, R+Co Motorcycle Flexible Gel stands out as the best eco-friendly hair gel. It's not just good for your hair; it's also good for the planet.
Best Hair Gel for Curly Hair
Curly-haired gents often struggle to find a gel that can define and control without crunchiness. Amika Curl Corps Enhancing Gel and Pattern By Tracee Ellis Ross Styling Cream are two top choices that cater specifically to curly textures.
Best Hair Gel for Control
Dove Men+Care Taming Gel is the champion of control. For those who need their style to stay put through wind and weather, this gel is a reliable ally.
Best Performance Hair Gel
For performance that lives up to professional standards, Aveda Pure Formance Firm Hold Gel is the top pick. It's a favorite among stylists for its strong hold and lasting power.
Strongest Hold
When it comes to a gel that won't budge, Göt2B Ultra Glued Invincible Styling Gel is akin to superglue for your hair. For styles that require gravity-defying hold, this is your best bet.
Premium Picks and Nourishing Formulas
Moving up the ladder in terms of quality and price, we encounter hair gels that are more than just styling products; they're investments in hair health and luxury.
Best Premium Hair Gel
Oribe Gel Serum radiates luxury and is the epitome of premium hair care. It not only holds your style in place but also nourishes your hair with golden particles for a sophisticated sheen.
Best Nourishing Hair Gel
The Mane Choice Crystal Orchid Biotin Infused Gel goes beyond styling by infusing hair with biotin, promoting growth and strength. It's a top choice for those looking to pamper their hair while keeping it styled.
Best Hair Gel for Thick Hair
Men with thick hair often need a product that can tame and control without flaking. American Crew Fiber offers just that, with a stronghold that's perfect for managing a full head of hair.
Best Wet Look Hair Gel
For those who prefer the slick, wet look, Bumble and Bumble Surf Styling Leave In is a standout. It gives the impression of a day spent at the beach with its unique, sea-inspired formula.
Best Luxurious Hair Gel
Oribe Crème For Style is for the man who wants to indulge in a bit of luxury. It's a versatile product that works wonders for curly hair, providing a flexible hold and tamping down frizz.
Best Hair Gel For Men On-The-Go
Paul Mitchell Super Sculpt Styling Liquid is the traveler's companion. Its quick-drying formula makes it perfect for those who need to style their hair in a hurry.
Best Dry Look Hair Gel
For a more natural, matte finish, Malin + Goetz Hair Pomade offers a dry look without the shine, ideal for a more understated style.
Best-Smelling Hair Gel
Aesop Sculpt Hair Polish not only holds your style in place but also leaves your hair with a scent that's fresh and botanical, a signature of the Aesop brand.
Stronghold Solutions and Styling Mastery
In the final stretch of our exploration of top men's hair gel brands, we focus on products that offer the strongest hold for those challenging styles and share expert advice on achieving the perfect look.
Best Stronghold Hair Gel
For a hold that's as resolute as your ambitions, Bumble and Bumble Sumo Clay reigns supreme. It's the go-to for styles that demand a firm grip throughout the day.
Firm, Flexible Hold and Conditioning
American Crew Firm Hold Styling Gel strikes a balance between flexibility and firmness. Its conditioning formula ensures that while your hair stays in place, it doesn't lose its softness or sheen.
Hydrating Formulas with Natural Ingredients
The move towards natural ingredients in hair care is not just a trend but a lifestyle choice for many. Horace Cream Pomade stands out with its hydrating formula, packed with natural ingredients that keep your hair healthy and styled.
For a Gritty, Matte Look
Larry King Velvet Texture Clay is for those who prefer a textured, matte finish. It's perfect for achieving a look that's effortlessly cool and under control.
For a Slight Gloss and Healthy-Looking Hair
Sometimes, a little gloss is all you need for a healthy-looking hairstyle. Aesop's Sculpt Hair Polish provides just that, along with a delightful scent that's unmistakably Aesop.
Expert Styling Tips
At Zorian of New York, we understand that using hair gel is an art form. That's why we offer insights and tips on our blog, such as the benefits of natural ingredient hair gels for men. We believe in not just styling hair but nurturing it.
Achieving Different Looks
Whether you're aiming for a classic look with our Classic Pomade or a more relaxed style with our Grooming Cream, the right product can make all the difference. And for those special occasions, our Finishing Spray adds the perfect touch of hold and style.
FAQ: Top Men's Hair Gel Brands
1. What hair gel is best for a natural look?
For a natural look, opt for a gel with a light to medium hold that doesn't leave a shiny finish. Look for terms like "matte" or "natural finish" on the label.
2. Can hair gel damage my hair?
Overuse of hair gel or using poor quality products can lead to hair damage over time. It's important to choose gels with nourishing ingredients and to wash your hair regularly to prevent buildup.
3. How do I choose a hair gel for sensitive scalp?
If you have a sensitive scalp, look for hair gels that are free from alcohol, sulfates, and parabens. Natural and organic hair gels can be gentler on the scalp.
4. Is there a difference between cheap and expensive hair gels?
Expensive hair gels often contain higher-quality ingredients and offer additional benefits like hair nourishment, while cheaper gels may focus solely on hold. However, price isn't always an indicator of quality.
5. How much hair gel should I use?
Start with a small amount, about the size of a coin, and add more if needed. Using too much gel can make your hair look greasy and weigh it down.
6. Can I use hair gel on dry hair?
Yes, hair gel can be applied to dry hair for a stronger hold and more defined texture. It can also be used on damp hair for easier distribution and a more natural hold.
7. How do I wash out hair gel properly?
Use a gentle shampoo to thoroughly cleanse your hair and scalp. You may need to shampoo twice if you've used a lot of product or if the gel is particularly strong-hold.
8. Will hair gel work on all hair lengths?
Yes, hair gel can be used on all hair lengths. The amount and hold of the gel should be adjusted based on the length and style you're aiming for.
9. Can hair gel help with thinning hair?
Some hair gels have thickening properties that can make hair appear fuller. Look for gels labeled as "volumizing" or "thickening."
10. How do I avoid the flaky residue some hair gels leave?
To avoid flakiness, choose alcohol-free gels and avoid applying too much product. Also, make sure to emulsify the gel in your hands before applying it to your hair.